Finally get to watch this movie, after all the wait. After watching it, I seriously can imagine how fangirls can go kyaa kyaa watching this, heck, even I went kya on some scenes too (thank God, I watch this at home). I find that the movie is very text book in delivering what are required of Shoujo manga live action, which are ikemen lead, kawai girl lead, munekyun scene, kabedon scene, and lastly beautiful kisu scene.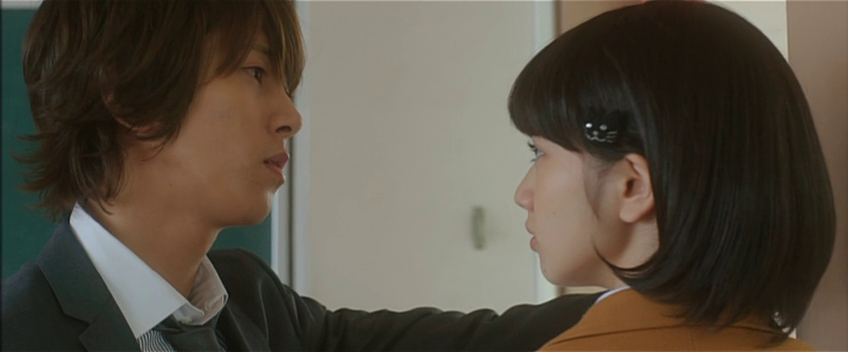 Thank goodness, this is the only kabedon scene in the movie.
( Thoughts and caps... )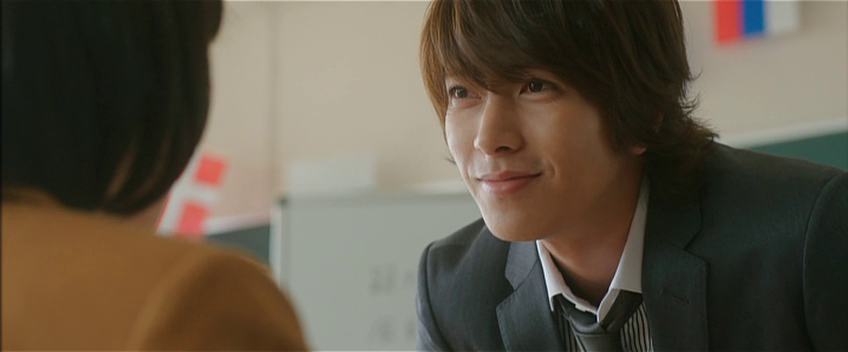 This is NOT real! Have you ever seen a teacher this good looking???? Gah, only in drama LOL.